playing
Overview of the season 23/24: performances as soloist with Concerto Köln, Dorothee Oberlinger and Ensemble 1700 / chamber music at the Musikfest ION and the early music festival Köln / orchestra projects with Kent Nagano at the Herrenchiemsee Festspiele / CD recording with Jonathan Cohen&Arcangelo and production of a solo CD with Concerto Köln and the dlf.
Click here for more information.
---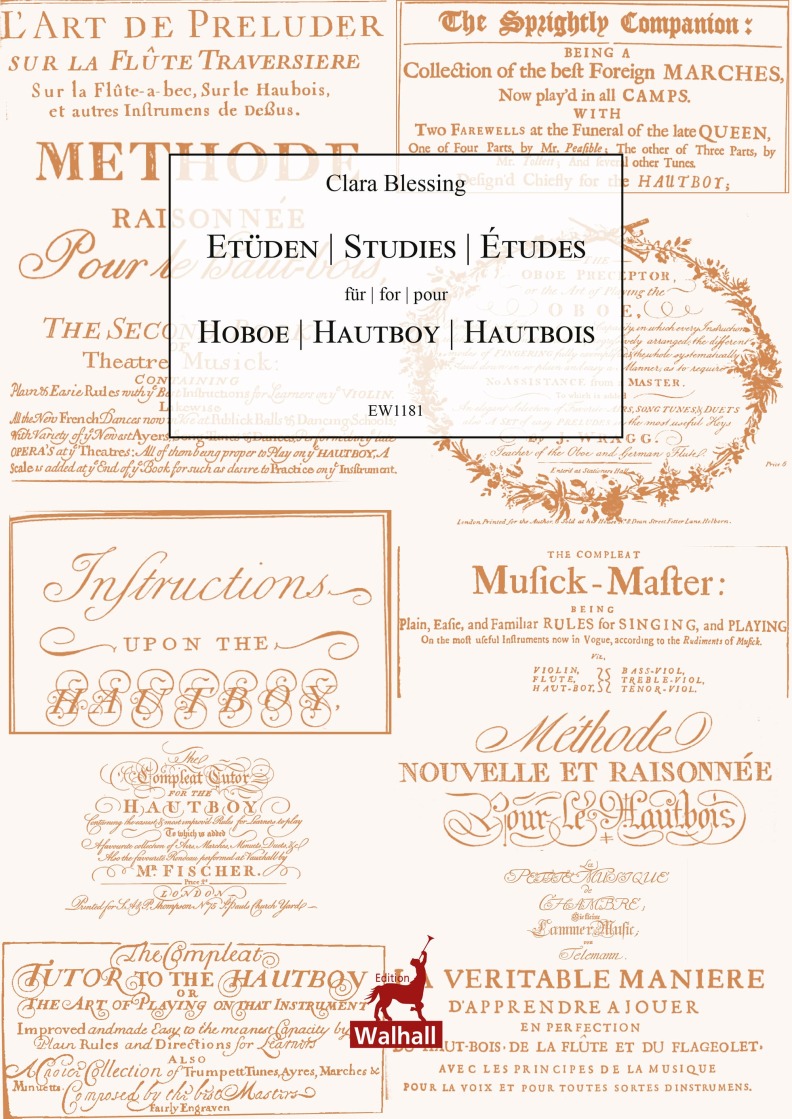 Studies for Hautboy | Edition Walhall 2021 
from historical oboe methods from 1695-1802, arranged by keys and with an appendix with the most important performance practice instructions. Published as facsimile edition by Clara Blessing. Recommended by Alfredo Bernardini, Katharina Arfken and Nick Deutsch. 176 pages.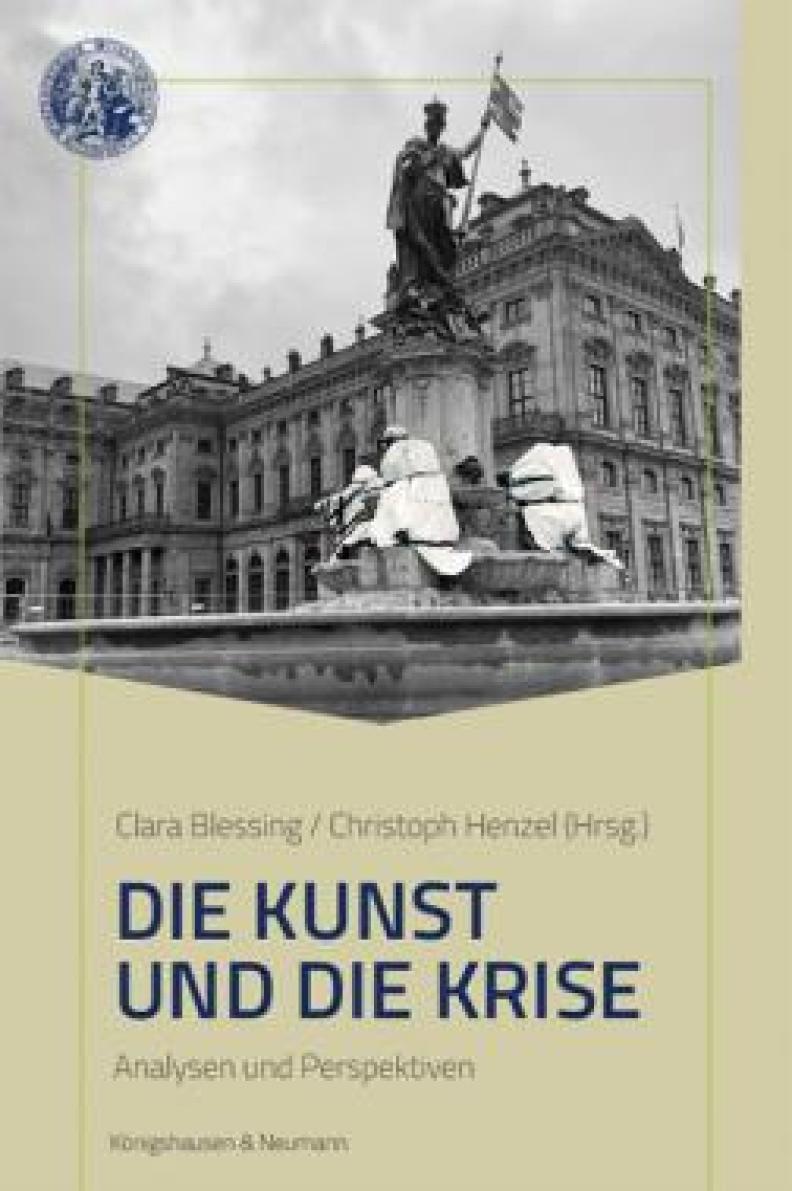 Die Kunst und die Krise | Königshausen&Neumann 2021
Die Corona-Pandemie hat das kulturelle Leben in weiten Teilen stillgelegt, viele Kunstschaffende sehen sich vor existenziellen Herausforderungen, die Aussichten für Kunst und Kultur sind mehr als ungewiss — und zahlreiche Fragen stehen im Raum: Wie gefährlich ist das Musizieren für unsere Gesundheit? Wie haben Musiker und Künstler in der Geschichte auf Krisen reagiert? Welche gesellschaftliche Relevanz hat die Kunst in der Gegenwart? Welche beruflichen und künstlerischen Perspektiven bieten sich angehenden Kunst- und Kulturschaffenden? ExpertInnen verschiedener Fachrichtungen suchen Antworten, liefern Denkanstöße und geben praktische Hinweise für das Kunstschaffen in Krisenzeiten. Der Band versammelt Beiträge u.a. von Damian Dombrowski, Christoph Henzel, Stefanie Jerger und Ursula Nusser, Susanne Keuchel, Evelyn Meining, Maria Schuppert und Wolfgang Schröder. 
Die Herausgeber: Beide Herausgeber lehren an der HfM Würzburg, Clara Blessing als Professorin für Historische Doppelrohrblattinstrumente und Christoph Henzel als Professor für Historische Musikwissenschaft.
"Der Magische Klang" - the collection Christian Schneider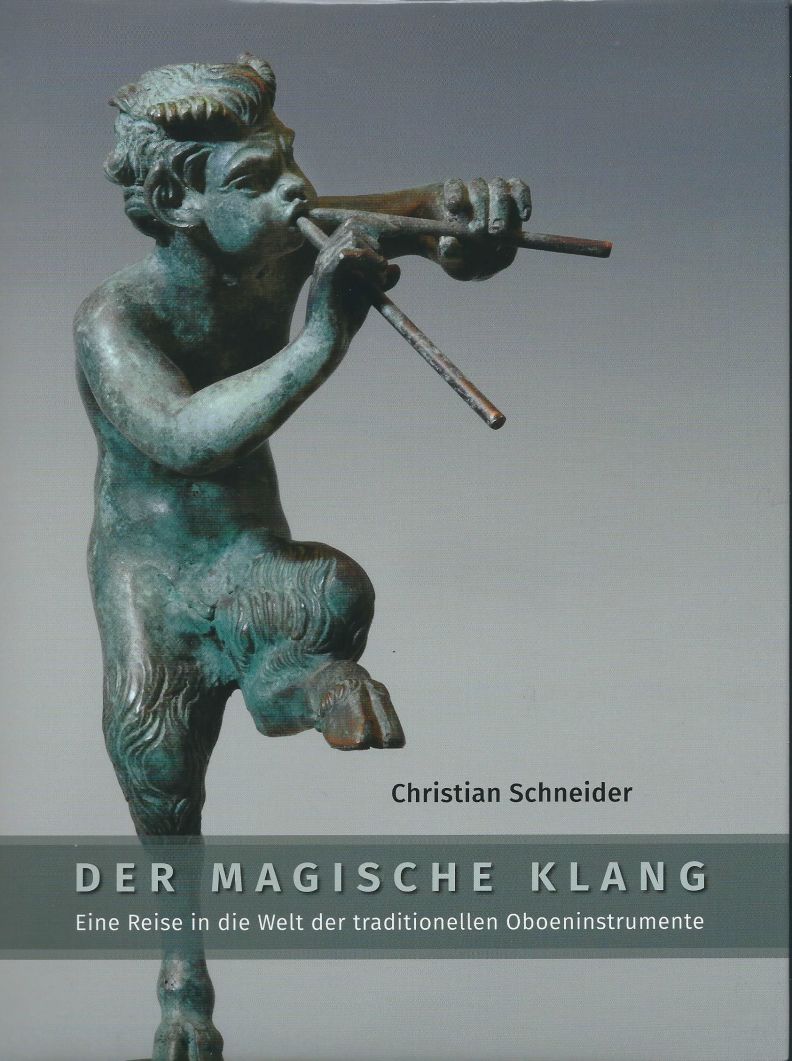 Since the death of my former teacher Prof. Christian Schneider in summer 2021, I take care of his collection of instruments together with his wife Dr. Ursula Schneider and in close consultation with colleagues and friends: Several historical oboes from the baroque until today are now in my care. The first oboes - two romatic instruments - are currently being repaired in Berlin and brought back in a playable condition. 
Berlin also is the home of the large part of Christian Schneider's instruments: At the end of 2019, his collection of oboes from the Traditional Music and a huge number of sound carriers have been transferred to the ethnomusicology of the Staatlichen Museen/Humbold Forum. 
The publication Der Magische Klang - eine Reise in die Welt der traditionellen Oboeninstrumente documents this unique collection with texts and pictures and takes beholders on a fascinating journey to the diverse world of traditional oboe instruments.
If you are interested in the book or the collection, please do not hesitate to contact me.